I've been having a bit of a love affair with cream highlighters over the past few weeks. Bizarrely, come late summer, I was all about my MAC MSF in Soft and Gentle -
which is a beautiful powder highlight if that's what you're in the market for
- and went a long time without reaching for single cream in my collection. It wasn't until I had found my Benefit Watts Up in a random makeup bag, I though
'jeez, I remember you old friend'.
If you want to achieve that lit-from-within glow, super dewy yet natural look, then cream highlighters are really where it's at. Although, yes, there are more natural powder highlights for sure, the Hourglass powders are a great example of this, but nothing in my opinion compares to a cream.

I'm going to approach this post in three categories; very natural, natural and glam. Hopefully this will offer something for everyone and act as a great guide depending on the look you want to go for.
Glossier take the cake when it comes to the very natural, minimal look - not just for highlight but I'd say most of their range is reminiscent of that. Their
Haloscopes
were a standout product when they first launched, and the shade Quartz is my favourite. This has a really unique texture - it's not super creamy, but almost like Vaseline in a stick - that may not sound appealing, but I promise you, the results are fab. The best way I've found to apply it, is by rubbing the product onto my fingers and tapping it on my cheeks. You don't get punched in the face with shimmer, but you will get a lovely natural sheen to the skin. Although it is tinted, it's very sheer, so you won't end up over applying.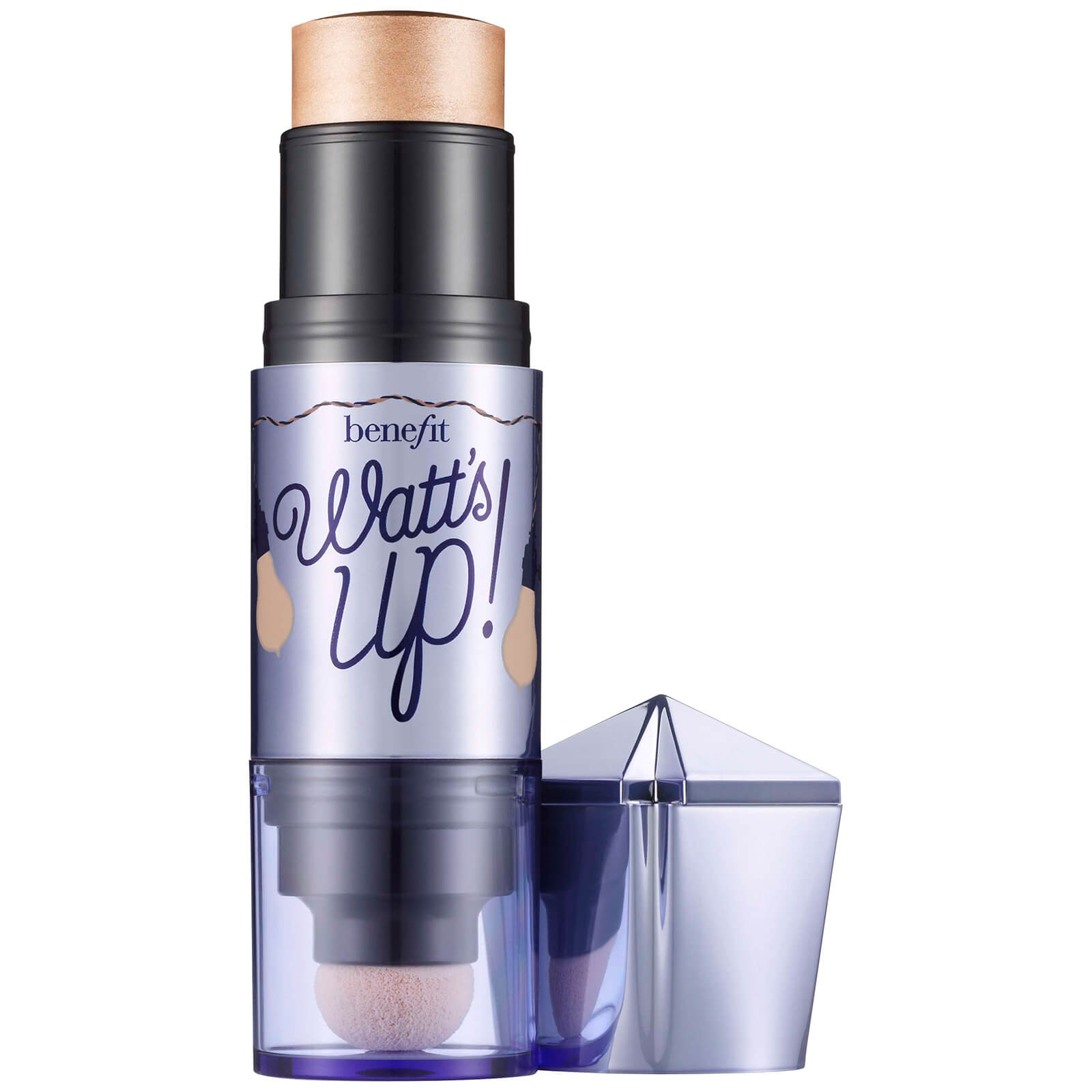 This is my most reached for cream highlight as I find it perfect for everyday.
The Benefit Watts Up
(forever typing Whats App instead!!) is a lovely champagne shade which blends so beautifully into the skin. This is kind of like the older sister to Glossier's Quartz. Still in the champagne family, but offers a little more pigment, and with that comes an added bit of shine. This is so easy to apply, and it's a really good option if you want something a little bit more than a subtle sheen.
My
Charlotte Tilbury Beauty Light Wand
will forever be the highlight I reach for if I really want my cheeks to pop. The packaging is the only thing that lets this down. The twist up top is a bit messy for my liking, and I also feel like you don' get a lot of product inside, which is a shame. I'd say this is more quality over quantity, and if you do have the budget for something a little more special, I'd recommend this every time. This is more golden than the previous two, but I can't explain how stunning this looks on the cheekbones. It's so seamless, no chunky bits of shimmer or harsh pigment, it really does look like you have just stepped off the Victoria Secret runway.
What's your favourite cream highlighter?